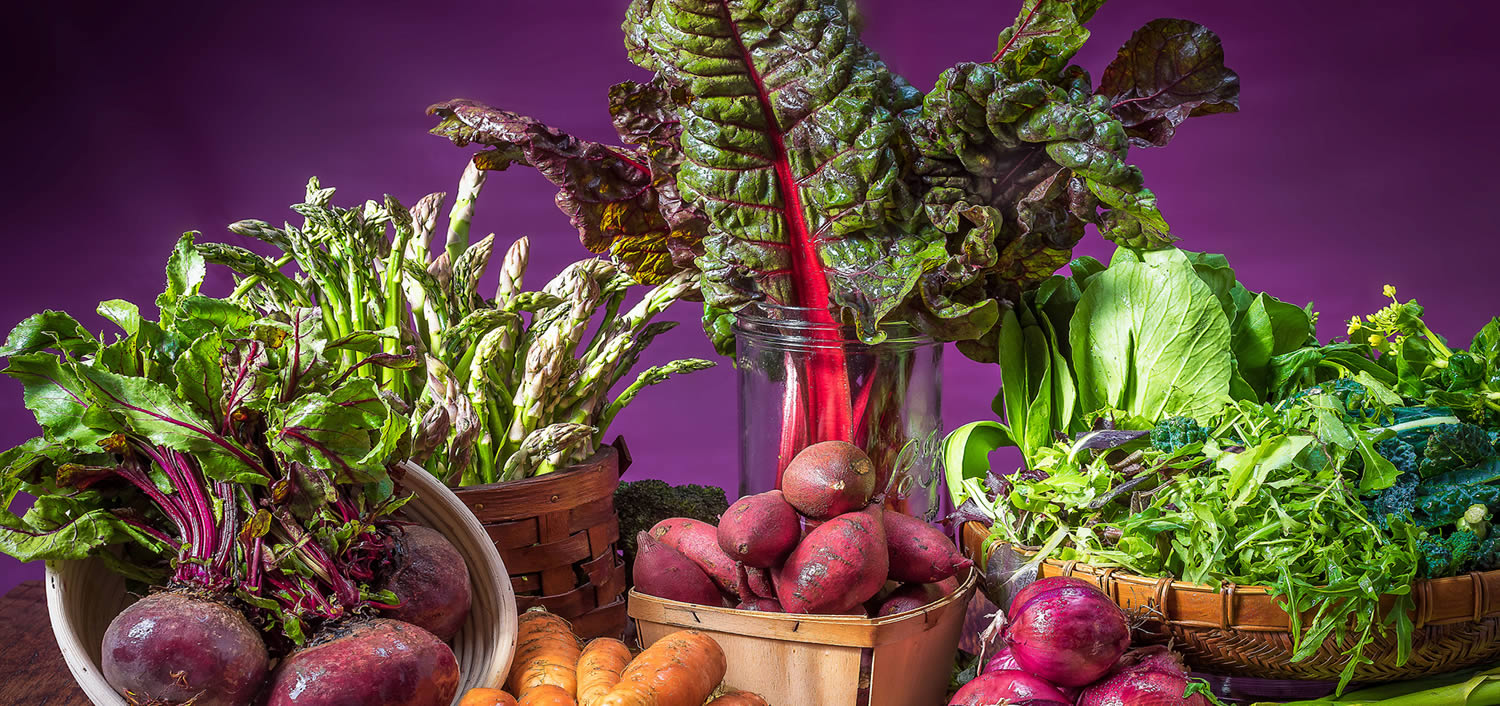 Serves 10 | Serving Size: 1 cup
Total Time: 30 min | Prep: 5 min | Cook: 25 min
This delicious soup uses all of the most wonderful spring ingredients from a farmer's market. The carrots add a sweetness to the slightly bitter greens and the carrots and sweet potatoes make it hearty. It is very smooth!
Ingredients:
1 tsp olive oil
2 tablespoons sliced green garlic or green onions
1-2 carrots, rinsed and sliced thin
2 small sweet potatoes
1 pound asparagus
1 cup fresh kale
1 cup fresh spinach
dash salt
1 tsp black pepper
2 tsp dried thyme leaves
1 bay leaf
1/2 tsp rosemary
dash hot pepper sauce
1 tsp garlic powder
4 cups of water
2 tsp low-sodium chicken or vegetable broth or bullion granules
2 cups of fat-free half and half
Directions:
Saute the green garlic in the olive oil. Add the carrots, cover and steam briefly. Add the rest of the vegetables including the sweet potatoes, asparagus, kale, and spinach. Add the seasonings and water and bouillon granules. Bring to a boil then reduce to a simmer. Cook covered for 25-30 minutes or until the sweet potatoes are very tender. Remove the bay leaf.
Blend smooth with an immersion blender. Add the half and half slowly to the proper consistency. Adjust the seasonings. Serve hot.
Chef's Tips:
Green garlic is young garlic with tender leaves that is harvested early in the season before the bulb is fully formed. It looks like a green onion only it is a little larger. You can use green onions in its place of if you use garlic cloves you should cut the amount by half.
You can also use regular half and half.
Garnish option: crostini or toasted French bread
Allergens: Milk
* Reported allergens are based on listed ingredients in the recipe. If you are purchasing commercially packaged products such as pie crusts, cereal, or pasta, you need to read the label for additional allergen information.
Nutrition
Nutrition Facts
Serving Size 1 cup
Servings Per Batch 10
Amount Per Serving
Calories

88

Calories from Fat 25
% Daily Value *
Total Fat

3g

4%
Saturated Fat

1g

4%
Trans Fat

0g

Cholesterol

2mg

0%
Sodium

100mg

4%
Total Carbohydrate

12g

4%
Dietary Fiber

2g

8%
Sugars

5g

Protein

5g

10%
Vitamin A

115%

• Vitamin C

21%

Calcium

8%

• Iron

11%

* Percent Daily Values are based on a 2,000 calorie diet. Your daily values may be higher or lower depending on your calorie needs.
© Food and Health Communications
Woodholme encourages a healthy diet and proper nutrition as one aspect of maintaining heart health. The nutrition information and recipes are presented for informational purposes only and are not intended take the place of one-on-one advice from your doctor. Please follow your personal physician's recommendations if any recipes, ingredients, or advice found here conflict with what your doctor