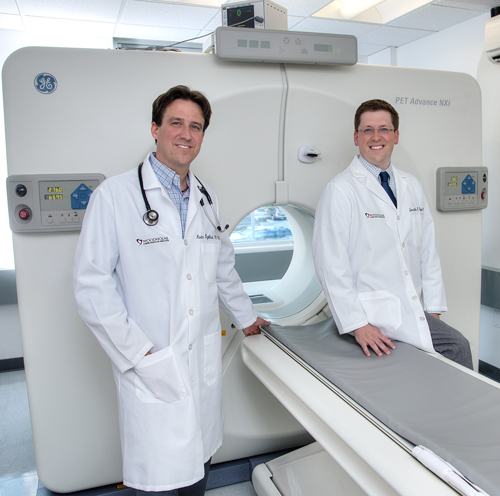 A cardiac Positron Emission Tomography (PET) exam measures blood flow to the heart. It is typically administered on patients who exhibit symptoms or are at risk for heart disease.
The PET exam is performed in our office, and usually takes less than an hour. We ask that you lie on a scanning table, where small electrodes are placed on your chest and a tiny amount of radiopharmaceutical is administered through an IV line.
An electrocardiogram monitors heart activity while the PET camera takes pictures of your heart, both in a resting phase and a stress phase. We simulate the stress phase with a medication that makes your heart respond as if you were exercising.
We then use this data to assess blood flow through your heart and also look for any potential damage to the heart muscle. This helps us best determine follow-up treatment.
Please let your physician know if you experience chest pain, shortness of breath, heart palpitations, headache, dizziness or light-headedness during the test.