Please join us for a FREE presentation this Wednesday, March 7th, at 5:00 pm. Location is at Woodholme Cardiovascular Associates, 1838 Greene Tree Rd. Suite 535. Pikesville, MD 21208.
Learn about the DASH diet and heart-healthy eating from Erin Lewis, Director of Clinical Nutrition at LifeBridge Health. Light refreshments will be served.
To register, please email Ari Weiss at aweiss@lifebridgehealth.org.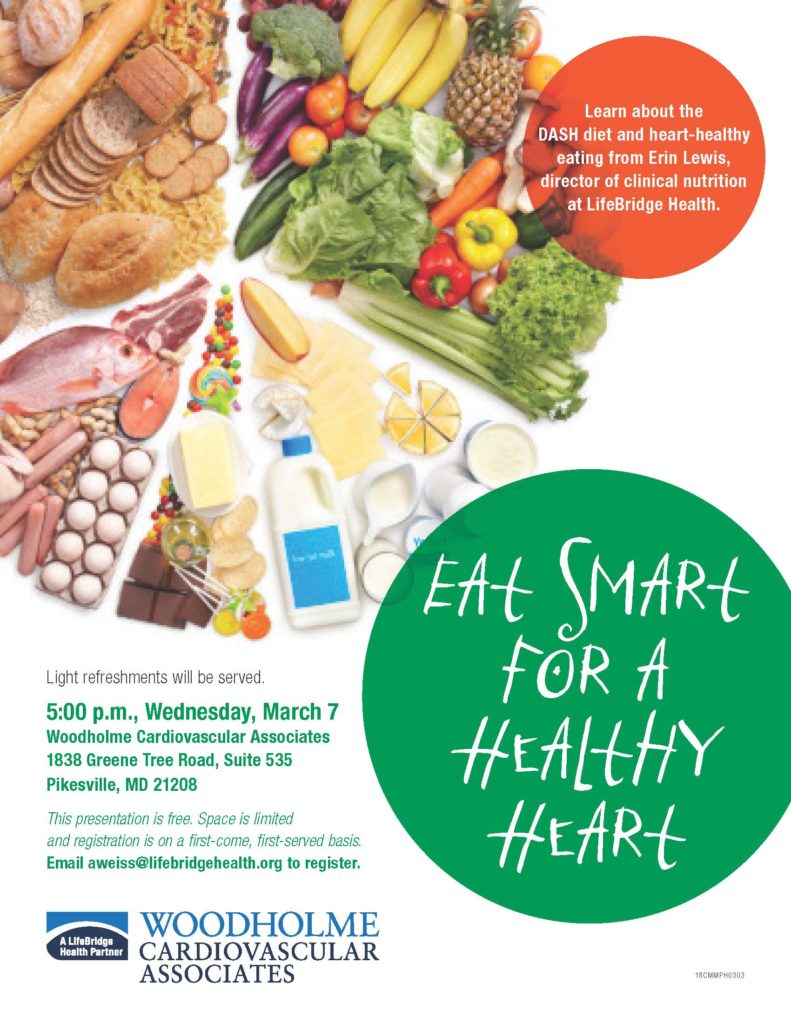 Download Flyer