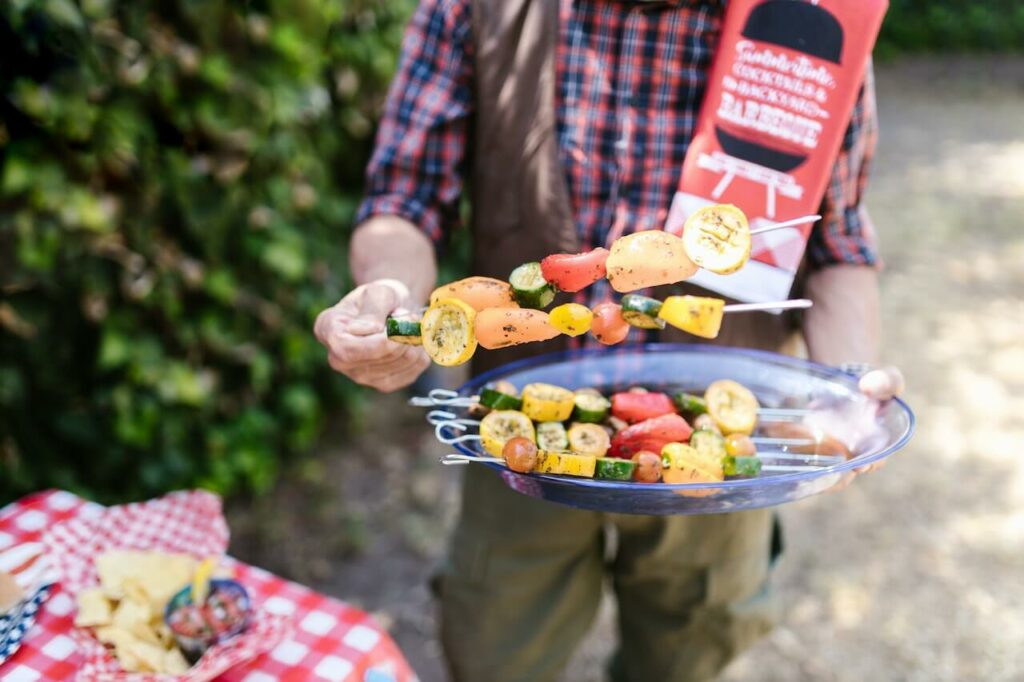 As the weather heats up and summer approaches, many people look forward to enjoying barbecues with family and friends. While barbecues are a fun way to spend time with loved ones, it's important to keep in mind that some barbecue foods can be high in fat, salt, and sugar, which can be harmful to your heart health.
Fortunately, there are plenty of heart-healthy barbecue recipes and tips that you can use to create a delicious and healthy summer meal. Here are some ideas to get you started:
Choose lean proteins: Instead of fatty cuts of meat like ribs or sausages, opt for leaner proteins like skinless chicken breasts or turkey burgers. You can also incorporate plant-based proteins like tofu or black bean burgers.
Load up on veggies: Grilled veggies are a healthy and tasty addition to any barbecue meal. Try grilling some zucchini, bell peppers, eggplant, or corn on the cob. You can also make a delicious salad with fresh greens, tomatoes, and cucumbers.
Use healthy marinades: Marinades can add flavor to your meats without adding extra fat and calories. Try using a mixture of olive oil, lemon juice, and herbs like basil or thyme. You can also use low-sodium soy sauce or balsamic vinegar for a tangy flavor.
Limit the salt: Barbecue sauces and marinades can be high in sodium, which can be harmful to your heart health. Look for low-sodium versions or make your own sauce using fresh ingredients like tomatoes, garlic, and herbs.
Stay hydrated: It's important to stay hydrated, especially in the hot summer weather. Opt for water or unsweetened beverages like iced tea or sparkling water instead of sugary drinks.
With a little bit of planning and creativity, you can enjoy a heart-healthy summer barbecue that's both delicious and nutritious. By choosing lean proteins, loading up on veggies and fruits, keeping it simple with herbs and spices, and serving a variety of sides, you can create a meal that's good for your heart and your taste buds. Give these recipes a try and enjoy a healthy summer barbecue!
---
The content was a collaboratively written by a human author with the assistance of an AI language model, is provided for informational purposes only, and is not intended as a substitute for professional medical advice, diagnosis, or treatment. Always seek the advice of your healthcare provider with any questions you may have regarding a medical condition.