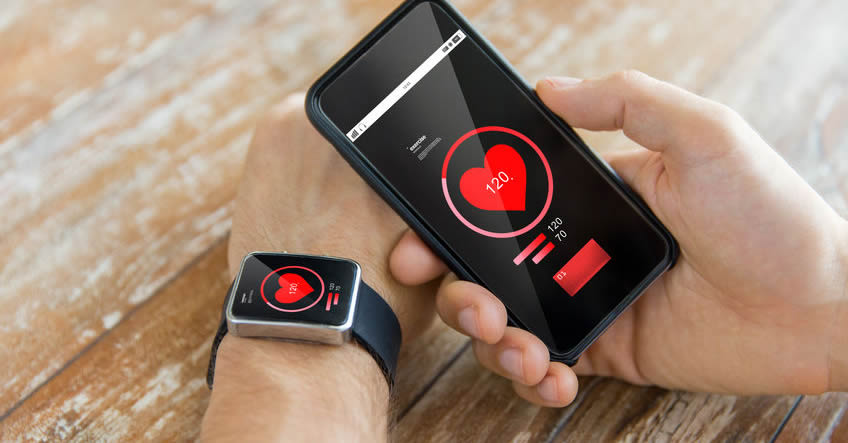 Advances in mobile and digital technologies mean that more people now have access to real-time health information in the palms of their hands. Depending upon how they are used these tools can be both a blessing and a curse. To the extent that more people are taking an active interest in their health and becoming more encouraged to get up and move, heart rate apps can be a good thing. On the other hand, overreliance on technology and self-diagnoses can be dangerous.
Convenience
Heart rate apps can be a convenient way to keep track of your heart rate when at rest, walking, or exercising, with measurements for heart rate zones such as peak, cardio, fat burn, and warm-up. They can also provide you with information to share with your doctor during regular visits.
How Heart Rate Apps Work
Phone-based heart rate apps work by using your phone's camera and lights to detect your heartbeat. When you place your fingertip against the camera lens, the camera detects the change in color and opacity as blood is pumped through your skin. Smartwatch heart apps use sensors on the back of the watch to detect electrical pulses generated by the heart.
Heart Rate App Reliability
Health monitoring app technologies are still in their infancy and reliability and accuracy can vary depending upon the program, mobile platform, and the quality of the device camera. At this stage, many of these tools are probably closer to the traditional "finger-on-the-pulse" method of checking your heart rate than to an actual EKG or heart monitor from a qualified physician.
Apple Watch
In addition to monitoring your heart rate, the Apple Watch Series 4 features an ECG (also known as EKG) measurement that checks how regular your heart rate is and can help spot issues like an irregular rhythm. The Apple product seems to be more reliable than many of the downloadable apps because the technology and device have been developed and tested together. The watch, however, is only meant to flag a possible problem. An actual EKG from your doctor will then provide much more data that will help pinpoint specific issues.
Apple, along with the Stanford University School of Medicine, recently completed an eight-month study on the Apple Watch heart rate and EKG technology to determine whether it would accurately detect atrial fibrillation. While there have been concerns in the medical community about over-notification, the study showed that only 0.5% of participants received irregular pulse notifications. When compared simultaneously to electrocardiography patch recordings, the Apple Watch showed a 71% positive predictive value, and 84% of the participants who received irregular pulse warnings were found to be in atrial fibrillation at the time of the notification.
In addition to over-notification, some physicians are also concerned that false positives generated by the Apple Watch and other apps might result in unnecessary and costly tests, emergency room visits, or even unneeded procedures. Others believe that when used properly, and as part of an overall health treatment program rather than a self-diagnosis tool, these new technologies might help detect heart problems and save lives.
See Your Doctor
While many of the available heart rate apps, watches, and fitness trackers seem to be reasonably accurate, they don't take the place of visiting a doctor. If you have symptoms or concerns, regardless of what your device says, you should see a doctor. You may contact Woodholme Cardiovascular Associates at 410-469-4000.
---
The information presented here is for informational purposes only and are not intended to take the place of one-on-one advice from your doctor. Please follow your personal physician's recommendations if anything found here conflicts with what your doctor has advised.