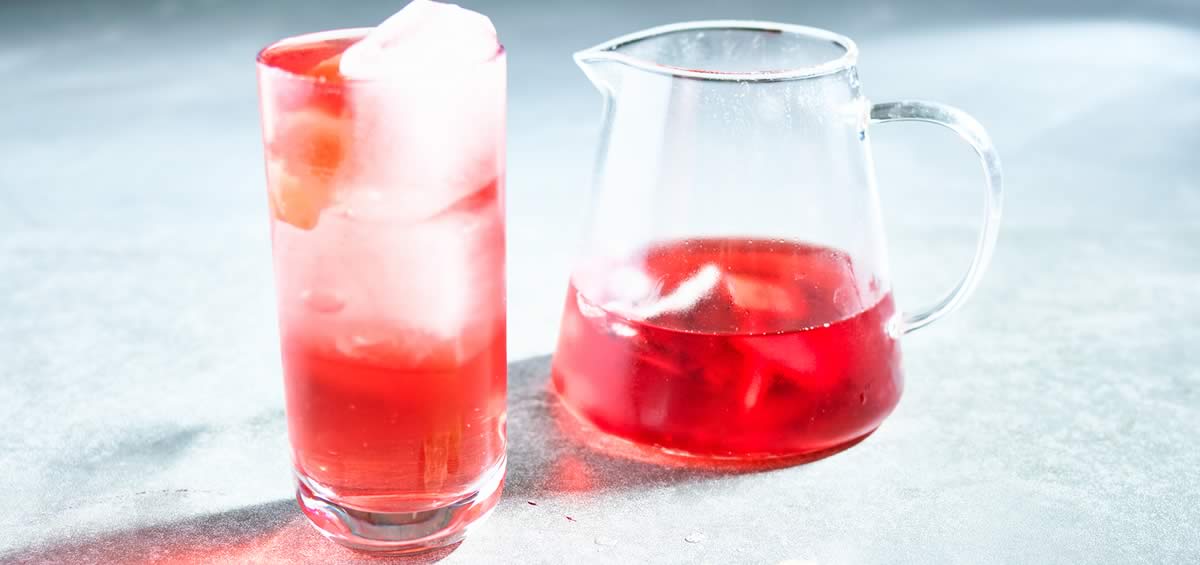 Mocktails are an increasingly popular alternative to traditional alcohol-based cocktails. This holiday season we thought we would share a heart-healthy favorite!
Holiday Mocktail
Serves 4 | Serving Size: 1 cup
Total Time: 5 min | Prep: 5 min | Cook: 0 min
Here is a delicious holiday beverage without alcohol.
Ingredients:
4 cups of water
1 cup soda water (0 calories)
2 hibiscus tea bags
4 pieces candied ginger for garnish
zest of 1 lemon
Directions:
Bring the water to a boil and pour over the tea bags. Allow to steep until room temperature. Discard the tea bags. Add the lemon zest. Chill until ready to serve.
To serve, place ice cubes in tall glasses. Divide the tea between the glasses. Add the soda water to fill up the glasses. Top with a slice of ginger or candied ginger.Serve chilled as a holiday beverage or mocktail. It is best to add soda at the last minute.
Chef's Tips:
You can experiment with different flavors and colors for the tea. The hibiscus tea has a beautiful color and refreshing flavor and it is found in any tea aisle of a grocery store.
---
© Food and Health Communications
Woodholme encourages a healthy diet and proper nutrition as one aspect of maintaining heart health. The nutrition information and recipes are presented for informational purposes only and are not intended to take the place of one-on-one advice from your doctor. Please follow your personal physician's recommendations if any recipes, ingredients, or advice found here conflict with what your doctor has told you.